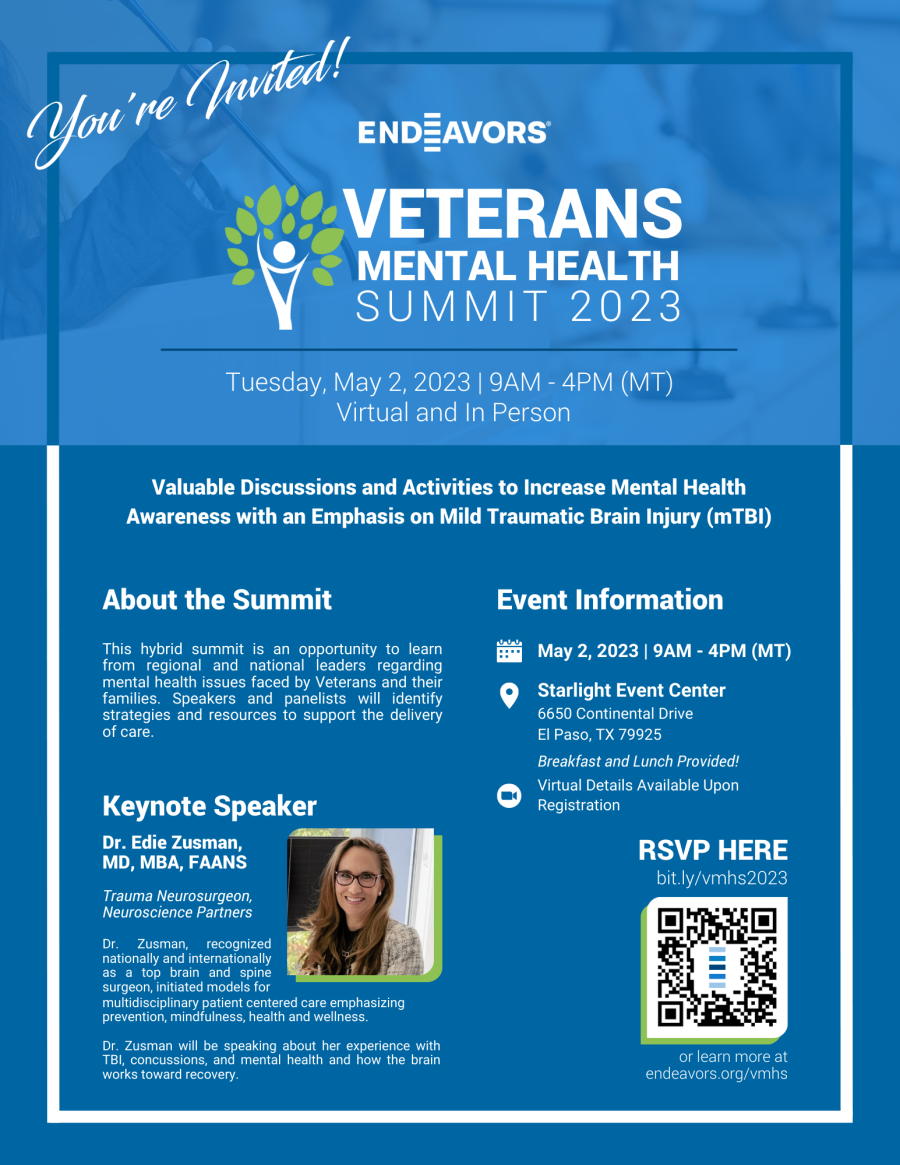 Valuable Discussions and Activities to Increase Mental Health Awareness with an Emphasis on Mild Traumatic Brain Injury (mTBI)
About the Summit
This hybrid - in-person and virtual - summit is an opportunity to learn from regional and national leaders regarding mental health issues faced by Veterans and their families. Speakers and panelists will identify strategies and resources to support the delivery of care.
Virtual Details Available Upon Registration
Keynote Speaker
Dr. Edie Zusman, MD, MBA, FAANS
Trauma Neurosurgeon, Neuroscience Partners
Dr. Zusman, recognized nationally and internationally as a top brain and spine surgeon, initiated models for multidisciplinary patient centered care emphasizing prevention, mindfulness, health and wellness.
Dr. Lusman will be speaking about her experience with TBI, concussions, mental health, and how the brain works toward recovery.