Mission Statement
Magnificat offers refuge and hope to the destitute by creating homes where people of different mental abilities, social backgrounds, religions and cultures, live together in community. Magnificat provides a bridge back to the outside world, and gives our residents the confidence to cross it.
Our vision is to build community from diversity and to welcome the stranger–the stranger being one who is different from the other. Community is our greatest strength, and through community we strive to reveal the special value that each person has to offer the other. We are dedicated to the conviction that recovery is possible in a community that offers hope, respect, opportunity, work, a good home, education and friendship.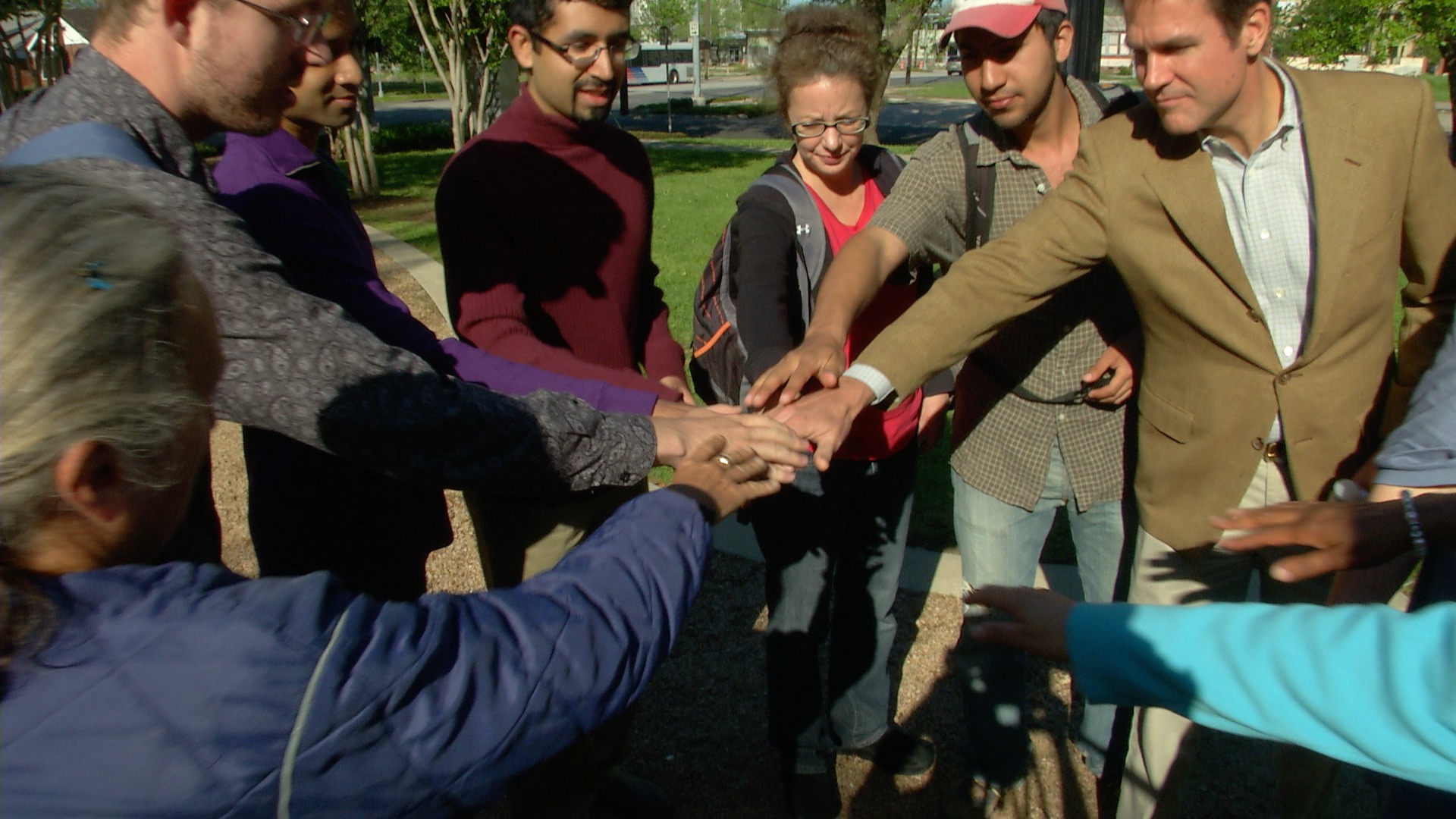 About Us
Magnificat House offers help and hope to Houston's neediest by providing housing, food, meaningful work, spiritual and emotional support while our residents–of all races and creeds–rebuild their lives in community.
Our 16 structures dot the map of Houston. Most are residential homes in near-town neighborhoods. Others target specific needs, such as our popular soup kitchen Loaves & Fishes (easily accessed by downtown street populations and the adjacent distressed area commonly known as "Houston's Skid Row").
Our two largest complexes, St. Joseph House and Legacy House, are dedicated to the special needs of the mentally ill while assisting their reintegration into society, where possible. Others provide emergency housing for women living on the street, pregnant girls, AIDS victims, the destitute elderly and prisoners struggling to reenter society. Our Moran Center provides job training opportunities.
Residencies may be temporary or long-range, depending upon individual needs. Many find satisfying work at Magnificat House, and choose to become permanent members of our inclusive community.
As an independent charity, our ongoing funding depends upon outside sources, with foundations and individual donations filling an important gap. Our permanent staff accepts very modest salaries and our work–based on the Corporal Works of Mercy–is greatly enhanced by several orders of Catholic nuns and priests, as well as dedicated volunteers.