The National Military Family Association is an organization with strong grassroots support balanced with professionalism that makes us a leader in the field. Not only do we support military families – we are military families. Spouses, parents, and family members make up our staff and board positions. We speak up on behalf of military families and empower husbands, wives, and children to understand and access their benefits. Our members tell us we meet the needs of service members and their families with insightful recommendations, innovative programs, and grassroots efforts to better the quality of life for military families.
In 1969, the National Military Family Association was founded by a handful of military wives who wanted to make sure their widowed friends were properly taken care of. Two short years later, the Survivor Benefit Plan became law, and the Association has been hard at work ever since. A small but determined group of military wives around a kitchen table has expanded into a strong force of men and women of all ranks and Services and their wives, husbands, children, and parents.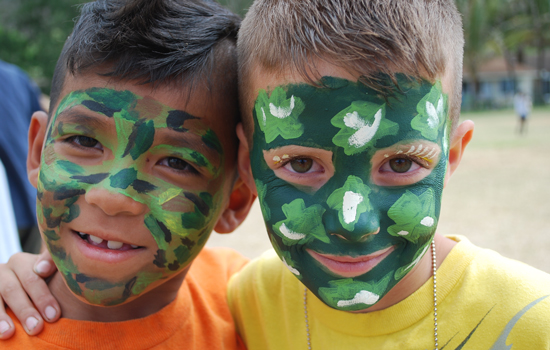 Our Mission: Fight for benefits and programs that strengthen and protect uniformed services families and reflect the Nation's respect for their Service. Military families often serve without asking for anything in return. But as needs arise, programs are required to address them. Based on what we have heard from you, we have created several programs of our own to sustain military families.
The military spouse scholarship program recognizes the importance of military spouse education and the difficulties that come with achieving higher education due to moves and expenses. Each year, hundreds of military spouses receive our scholarship to help them on the path to a successful career.
The Operation Purple® Program has grown exponentially in its 6 years of existence. What started as traditional summer camps now includes teen leadership programs, family retreats, overseas day clinics, and camps for families of the wounded. The goal is simple: help kids and families know they serve too! Sometimes, the best thing we can do for military families is to celebrate them for being special!
Our Family Award Program allows us to highlight those special people that benefit military communities worldwide. Every year, we name one family as the Military Family of the Year and we recognize two Volunteers with an award for service to the Association.
The field coordinator for volunteers in the Central Region is Susan Evers (Contact info below.), who welcomes Texans to call her for further information.