Your Future Starts Here!The energy industry has a high demand for workers with the exact skills you learned in your military service. NextOp, a nonprofit organization, connects mid-level veterans like you to energy companies looking for skilled and semi-skilled workers. We also offer mentorship from energy-industry veterans who can help ease the transition from service member to civilian—all at no cost.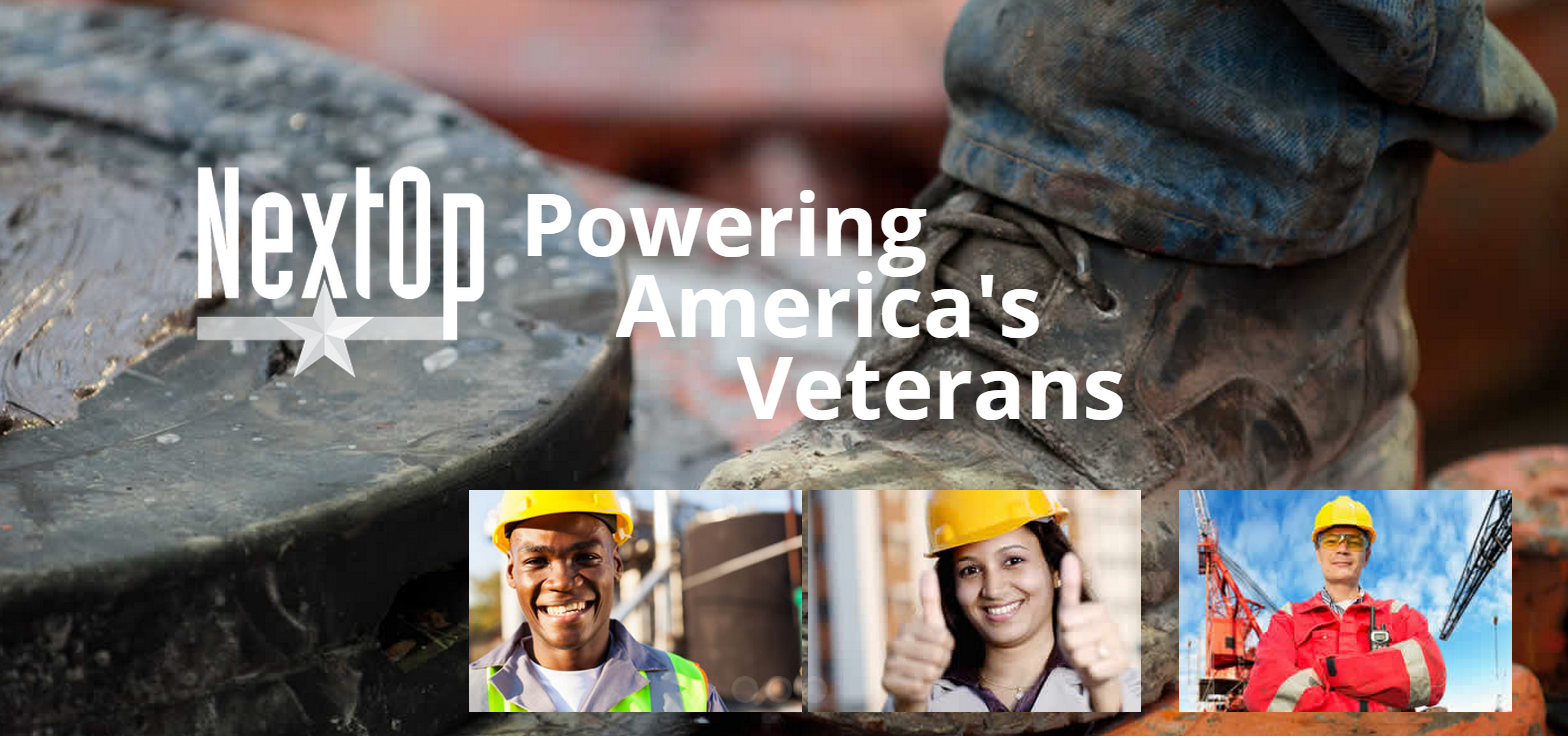 NextOp program is open to all currently serving and recently separated veterans who have served on active duty for at least six months since September 11, 2001.
Currently, the energy sector has great demand for people of all levels of education and vocational training, and the demand for labor is growing. The oilfield services industry alone will add an estimated 350,000 jobs through 2020—with many needing the skills you've cultivated during your military service.
Our partners submit new open positions daily ranging from entry level to senior positions. Let us help you find the opportunity that's right for your skills and experience. While we can't guarantee placement, we can give you all the tools you need to be a strong candidate for any position you're a match for.
To start your civilian journey:
Complete the online applicationRespond promptly to any additional information requested from staff/mentorsRespond promptly to any inquiries from hiring corporation(s)