The Round Rock Area Serving Center, a Texas non-profit corporation, also known as the Serving Center, carries out a community-wide mission of churches, other organizations and individuals serving human needs in the City of Round Rock and surrounding areas.
Services provided include a food pantry, Round Rock Coats for Kids, clothing & furniture vouchers, Computers for Kids, community gardens, The Volunteer Center, adult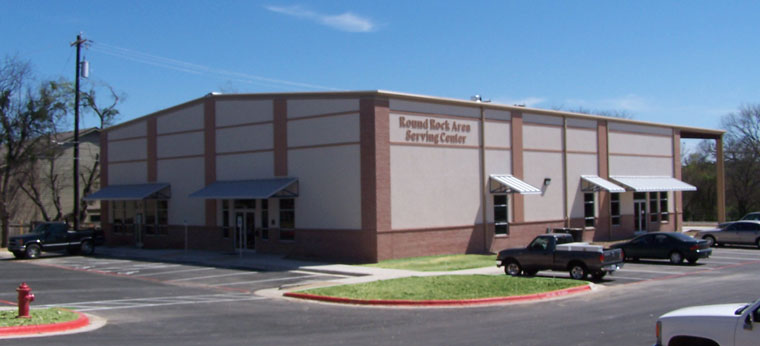 computer classes in English & Spanish, a charity thrift store, and financial assistance for utilities, rent, prescriptions, transportation, and temporary lodging.
"Treasures Charity Resale Shop & Boutique" is a clothing and furniture thrift store that is open to the public. Clients shop with vouchers for clothing and furniture. Revenue from sales supports the food pantry and social service programs. Donations of clothing, books, furniture, and appliances are needed! For furniture pick up, call 244-2431.
In 2012, a total of 59,533 people were assisted at the Serving Center, experiencing a 7% increase in the food distribution programs for under-privileged, low-income people, and families-in-crisis. The food pantry filled a total of 13,575 food vouchers, and 5,067 households were served from Fresh Food for Families. A total of $715,652 was spent on client services, and $319,767 was given in clothing and furniture vouchers.