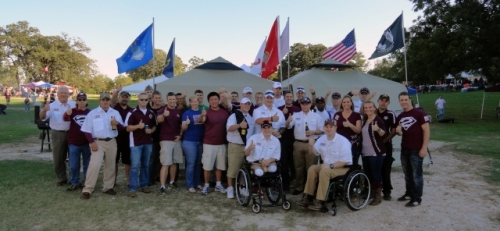 About Us
The Veteran Resource and Support Center (VRSC) provides caring and personalized support to Aggie undergraduate and graduate student veterans. Opened in 2012, the VRSC helps our veterans navigate Texas A&M and provide a welcoming space, peer mentoring, and tools to succeed academically and personally.
Whether you are a new student veteran who has completed your service, or who has interrupted your education to serve and are now returning, or began your studies elsewhere and are transferring here, we will help guide you to the resources you need to make the most of your Aggie experience.
?
Services offered
Our mission, as a component of Texas A&M University, is to provide:
Referrals to helpful resources on campus and in the community
Help in navigating the campus and answering any questions
Workshops and social events throughout the year
Opportunities to connect?with other student veterans on campus
Assistance with the transition from military to student life at Texas A&M
?
Hours
Monday-Friday from 8:00am to 5:00pm. So, stop by and say Howdy!
We are here to make you feel at home.