The Texas Sentinels Foundation believes that through the personal sacrifice and heroic dedication of American Soldiers, freedom and security is available to all Americans.
The Texas Sentinels Foundation provides opportunities for all citizens to help create a better life for Wounded Warriors and their families and they appreciate the support from countless volunteers who participate in numerous activities throughout the state to honor our Wounded Warriors.
The Foundation's mission is to provide qualified members of the U.S. Armed Forces who were severely injured in the line of duty on or after Sept. 11, 2001 with support adapted for their needs.
The Texas Sentinels Foundation offers support, primarily through the provision of housing and life scholarships, and helps these Wounded Warriors readjust to civilian life and prosper in their hometowns or new communities.
The Texas Sentinels Program continues to successfully adopt deserving soldiers throughout the state of Texas.
The foundation plans to continue this success in other areas of Texas, and it is through the commitment and support of individuals and businesses throughout Texas that they are able to make the dreams of these wounded warriors come alive.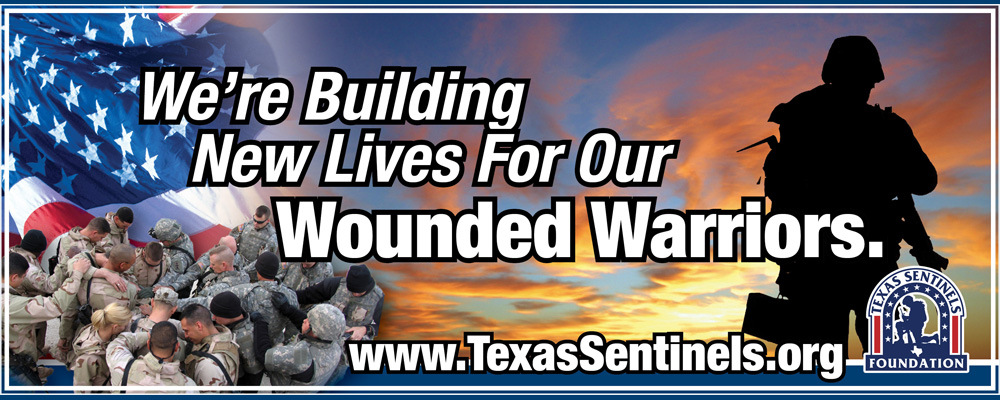 ---
The Texas Sentinels Foundation is led by its Executive Officer, Susie Barlow, who reports to the Texas Sentinels Foundation Board of Directors consisting of Richard Filip, Jeanne Filip, Charles El-Moussa, Brian Parker, Corby Callaway and Dana Tuggle.
Barlow is a Gulf War combat veteran who has also served in Iraq, Southwest Asia, Europe and various stateside assignments. Before accepting the position of Executive Officer for the Texas Sentinels Foundation, Barlow served as an Intelligence Officer in the U.S. Army for more than 25 years and is a retired and highly decorated Lieutenant Colonel.
---
Since it's establishment in 2007, the Texas Sentinels Foundation has supported Wounded Warriors in cities across Texas including Arlington, San Antonio, Dallas, Houston, Victoria, The Woodlands, Melissa and Katy.
When it began, the mission of the Foundation was to coordinate teams of RE/MAX Realtors and other partnering organizations and businesses who would then rally around a Wounded Warrior to raise local money and support in an effort to build a home for the recipient.
In 2012, the mission of the organization expanded to provide other services to Wounded Warriors on an ongoing basis – and independent RE/MAX Realtors are still some of the biggest supporters of the organization.
Richard Filip, Texas Sentinels Foundation co-founder said, "It is the generosity of the Texas community that drives the organization's effort. Community involvement is key, be it by contractors, suppliers, artisans or everyday citizens," Filip said. "The community has embraced and accepted this opportunity as a way of saying 'We want to help. We can do this. It is the right thing to do. We have room at the table in our Texas communities.'"