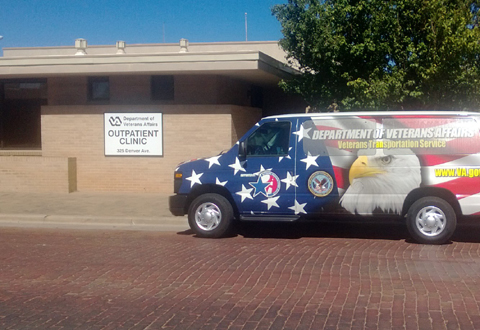 The Dalhart VA Community Based Outpatient Clinic (CBOC) is designed to deliver primary care services to eligible Veterans living in Dallam County and outlying areas. Services and Scope of Care:
Health screening
Health promotion
Health maintenance
Education
Management of acute and chronic diseases
Hours of Operation:
Monday through Friday 8:00am – 4:30pm
Closed 12:00 Noon - 1:00pm
Closed Saturday, Sunday and Federal holidays
Eligibility:
For information about enrollment in the Dalhart Community Based Outpatient Clinic call Eligibility and Enrollment at (800) 687-8262, Extensions: 7215, 7825, 7653
Co-Pay:
Other Pertinent Information:
No walk-in appointments are available at this facility. For appointments, call Telephone Linked Care (TLC) at the Amarillo VA Health Care System (806) 355-9703 or 1-800-687-8262 or call the Dalhart Clinic at (806) 249-0673.
To assist in your care and treatment, please bring all of your medications to your first appointment.
 Emergency Care:
No emergency care is available at this facility.
For after hours emergency care call 911.