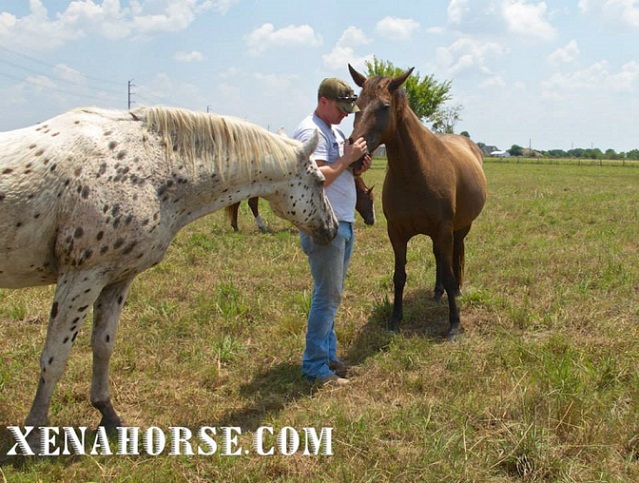 Founded in 2013 and granted federal recognition in August 2014, The Xena Project is a 501(c)3 public charity where veterans serve veterans, and horses heal everyone.  Our programs are offered to all veterans, and are currently comprised of (click each link to learn more):
We offer mounted instruction on a cutting-edge riding simulator, the only technology of its kind in the country, and unmounted instruction with our team of resident horses. We also facilitate animal interaction, and partner frequently with local organizations to bring different types of animals to events at the facility. In the upcoming year we will expand to offer support and prayer groups, family programs, art therapy, and open a walking meditation garden on approximately one acre by our front pond.  Our programs are offered to all veterans.
The Xena Project is named after "Xena," a two-year-old Imperial Friesian (Friesian/Appaloosa cross) whose zest for life brings a smile to all near her.  She's strong, she's determined, she's adventurous, and she's got a sense of humor – in short, she is the ideal mascot.
We believe:
Horseback riding is of great physical benefit, particularly in increasing range of motion, strength, coordination, and balance.
Horseback riding and horse handling increase confidence.
Interacting with horses and other animals creates joy.
There are emotional, mental, and physical benefits to pursuing activities that increase strength, confidence, and joy.
Veterans best understand fellow veterans, and we must support each other.
The Xena Project is dedicated to creating an environment that supports our beliefs and grows in ways that directly benefit the veteran community. This is a place where healing occurs in many forms. Thank you, riders, for your service.